Associated Builders and Contractors NH/VT (ABC NH/VT) has partnered with the New Hampshire Home Builders Association, ApprenticeshipNH, and Manchester Community College to create a Registered Carpentry Apprenticeship, approved by the U.S. Department of Labor in November 2021. The apprenticeship program is desperately needed to help address a shortage of carpenters in the state.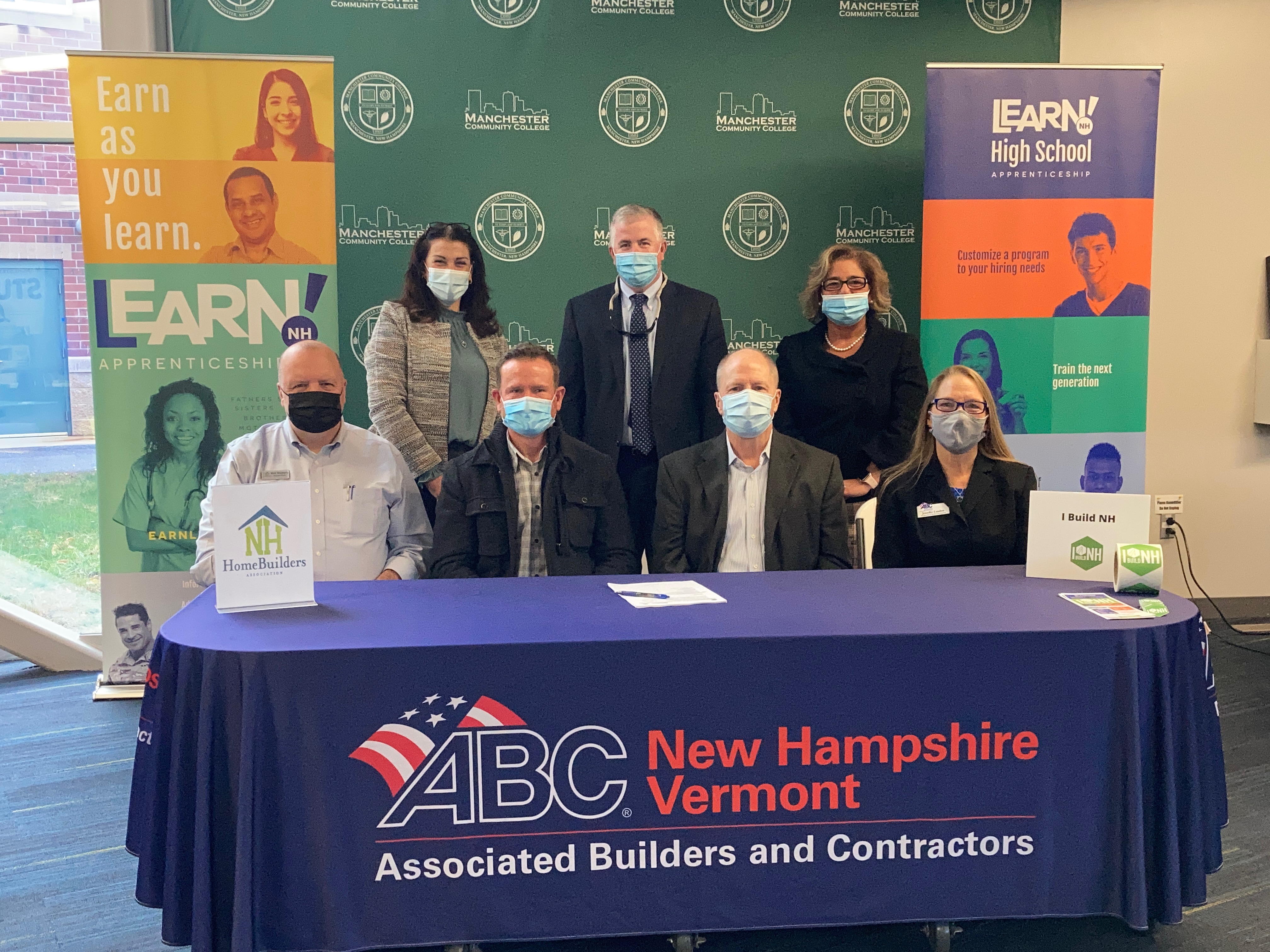 Workforce development is one of the biggest challenges facing residential and commercial construction companies. According to a study by the National Center for Construction Education & Research, approximately 41% of the construction workforce will retire in the next 10 years. The average worker age in the construction industry is increasing at a faster rate than worker age for all US industries combined.
"This is unsustainable," says Jeffrey A. Luter, chairman at Fulcrum Associates. "We need to encourage students at all grade levels to consider the potential of a career in construction."
Programs like the Registered Carpentry Apprenticeship are designed to prepare young people for their first construction jobs, a vital first step in addressing the growing trade and craft labor shortage. The apprenticeship will connect job seekers looking to learn carpentry skills with employers looking for qualified workers. Apprentices will benefit from a combination of 6,000 hours of on the job learning and 455 hours of classroom training at Manchester Community College over three years, all while earning pay.
"This has been a few years in the making," says Jennifer Landon, vice president of education and workforce development for ABC NH/VT. "During the development stage of the program, we consulted with industry partners to design a well-rounded curriculum that covers more than what we think of as traditional carpentry skills. Our Registered Carpentry Apprenticeship program includes modules of plumbing, HVAC, electrical, masonry and estimating."
"As a longtime member and current board member of the NH/VT chapter of the Associated Builders and Contractors," says Luter, "I am proud of the tireless effort our organization has devoted to this issue. This program is a direct result of our ongoing collaboration with MCC and the NH Home Builders Association, and I look forward to welcoming the next generation of proud trade and craft workers into our industry."
The Community College System of New Hampshire, under the ApprenticeshipNH Initiative, will provide an information session(s) to discuss the Registered Carpentry Apprenticeship program including expectations of employers, apprentices, the sponsors, as well as training provided and On the Job Learning (OJL) requirements. Contact Jennifer Landon for more information, jennifer@abcnhvt.org, 603-496-2678.
Photo: The Registered Carpentry Apprenticeship signing ceremony took place at Manchester Community College (MCC) in Manchester, NH. The consortium model helps address the shortage of carpenters for commercial and residential builders alike.
Seated: Matt Mayberry, Executive Director - NH Home Builders Association; Joe Harnois, President - NH Home Builders; Jeff Luter, Chairman - Fulcrum Associates, Jennifer Landon, VP of Education & Workforce Development – Associated Builders and Contractors, NH/VT
Standing: Anne Banks, Grant Manager – ApprenticeshipNH; Brian Bicknell, President – Manchester Community College; Loula Kalampalikis, Statewide Director - WorkReadyNH
###
Associated Builders and Contractors NH/VT
ABC NH/VT is a leader in the construction industry and workforce development, representing over 260 merit shop builders and industry-related firms in New Hampshire and Vermont. The association's membership includes all specialties within the construction industry, including firms that perform work in the residential, industrial, commercial, and institutional sectors of the industry. ABC is recognized as one of the leading organizations representing America's business community and the construction industry. Read More
ApprenticeshipNH
The Community College System of NH (CCSNH), through funding from the U.S. Department of Labor Employment and Training Administration and the American Association of Community Colleges, is leading efforts to enhance Registered Apprenticeship opportunities within the advanced manufacturing, automotive technology, biomedical technology, business/finance, construction/infrastructure, healthcare, hospitality and information technology sectors. These grants support the development of new Registered Apprenticeship opportunities, provides funding for related instruction at NH's community colleges, and supports outreach to employers who wish to expand work-based learning at their sites. Read More