ABC NH/VT Lends a Hand to Volunteer Group Manchester Grows
Volunteers from the Associated Builders & Contractors, New Hampshire/Vermont Chapter, spent a day last week helping Manchester Grows get ready for the upcoming growing season.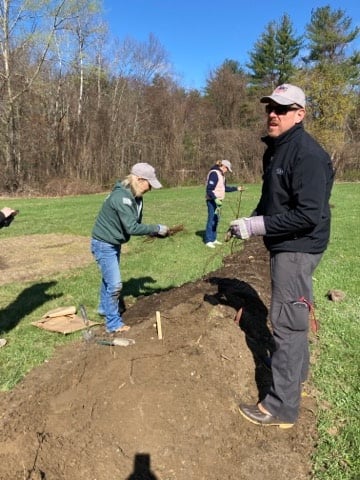 Manchester Grows is a 100% volunteer run, community program. They coordinate volunteers at five community gardens in the Manchester, NH area as well as a production garden for the NH Food Bank providing nutritional, locally sourced healthy foods for anyone in the community. The operation also helps provide delicious fruits and vegetables for local restaurants.
"Helping Manchester Grows was an easy decision and a nice way to spend a spring day. It's important to give back to our local communities, said Joshua Reap, president of ABC NH/VT. "Whether it's pouring a foundation or planting an apple tree, ABC helps build communities."
Anyone interested in getting involved can contact Manchester Grows by emailing manchestergrows@yahoo.com.